While generations in the past have always had some sort of relationship or another with fashion, this generation has had a downright love affair with it. No longer do people watch the Oscars to see who won what award, but instead, the whole point of watching these award shows is to see who is wearing what. As a result, we all develop "style crushes" on certain celebrities because we love the way they dress...and here are some of mine:
The Brainy Artist: Natalie Portman
I love how she takes risks with the clothes she picks, however she still manages to look like herself.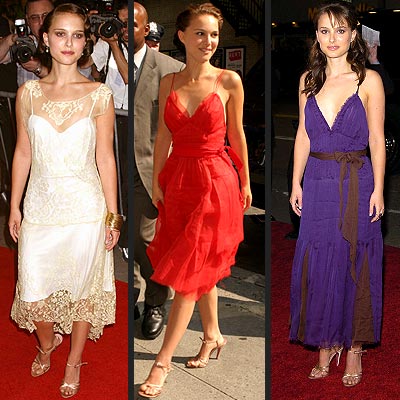 One of my favorite looks of hers...
Stylish Business Woman: Ivanka Trump
You've got to appreciate a woman that is the vice president of one of the largest companies on the face of the earth, does a great job, and does it all in stilettos...
Quirky Rocker Chick: Katy Perry
I can't help it, but the outfits she comes up with just make me smile. It's that little bit of whimsy that all girls need in their wardrobe.