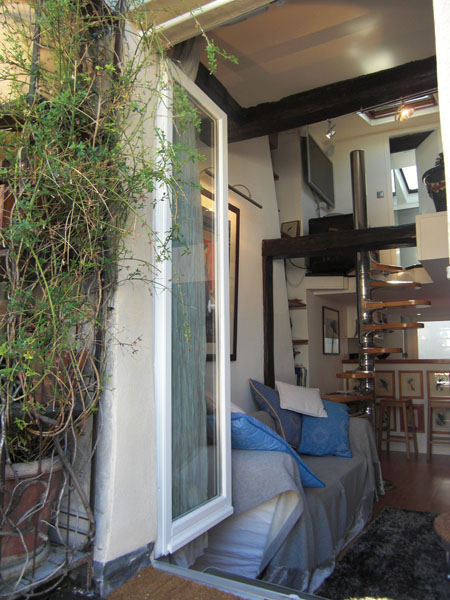 Like many, I dream of one day going to Paris, France. It's on my bucket list and hopefully will be a task that I can cross off soon (second anniversary Mango?). So last night while playing on the net, I discovered
AHParis.com
, the line "Want to rent an apartment in Paris?" was what made me click on the link. I spent the next hour looking at apartment after apartment dazzled by the adorable options that they provided. Many of the apartments are right in the middle of the city and fully furnished with that Parisian flare. Right there on the site you can see how much the apartment will cost you, the owners usually require a minimum of a 3 night stay...not a problem. Prices go from nightly, to weekly, to monthly! I found one adorable studio apartment that advertised being in walking distance to "numerous bistros, restaurants, and cabarets" with a local bakery on the corner...sounds lovely, and all for 1380 euros a month ($1,966.07). Best part is, while looking at all the different apartments, it was like a free pass to peruse everyday Parisian decor, lovely bursts of modern color and intricate architecture. These were some of my favorites:
Beautiful brick floors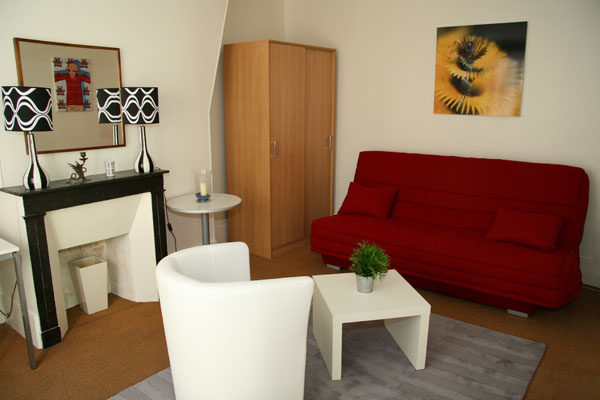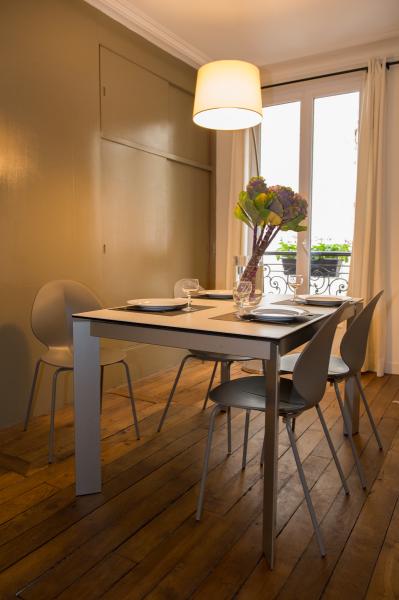 I love this kitchen. The beautiful airiness of the windows, especially the doors that open up onto the terrace. Beautiful wood floors and the little cafe table to sit and eat breakfast.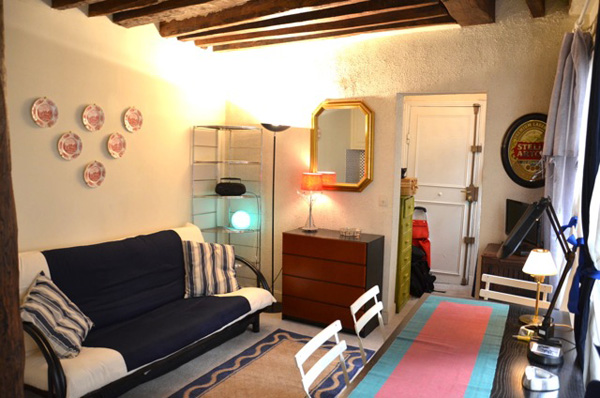 I know you can't really see it, but hanging above is this adorable little fringe chandelier that you just know was picked up at a local Parisian flea market...sigh.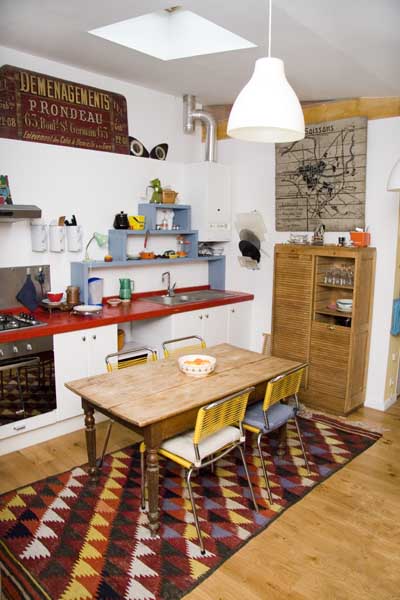 I love the personality of this kitchen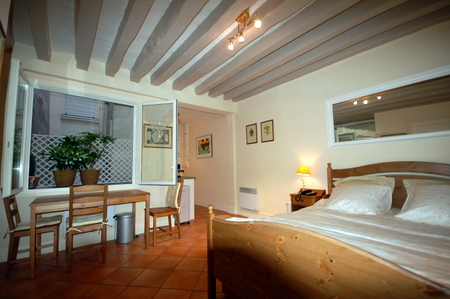 Awesome beams on the ceiling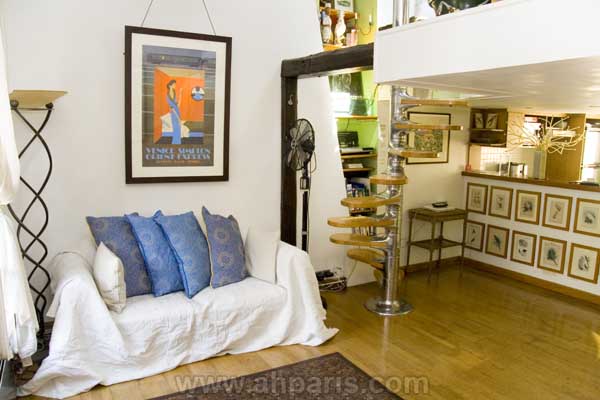 Knowing myself, I'd be finding any excuse to climb that winding staircase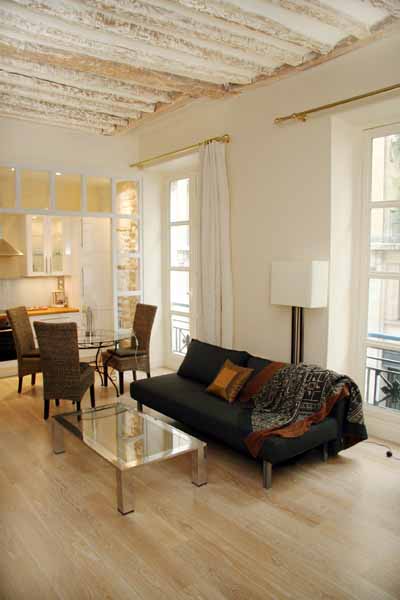 I cannot stop staring at those rustic beams on the ceiling. I love the openness of this room because of the doors opening up to the city(perfect for sitting at eating your croissant), and the glass on the door frame entering the kitchen is lovely.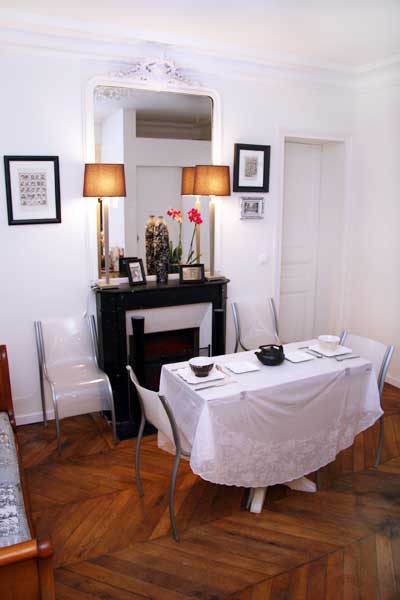 The mirror and herringbone floors...wow.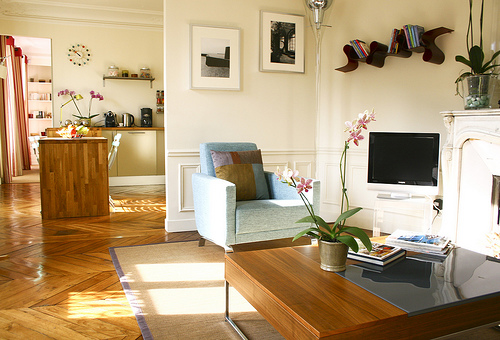 This
apartment
(above and next two photos) was my favorite. It has everything from a beautiful fireplace to those amazing floors, as well as wall to wall glass doors opening out onto a beautiful terrace. I can live rather happily here, ah Paris!