I'm currently on the hunt for 2 white lamps for the buffet table that I just inherited from my parents. The whole dining room set has a traditional look to it, so I'm trying to modernize it up with some clean lines and bright whites. I like this idea of two matching lamps on the buffet (except the buffet is dark wood with marble on the top, so I figured white would pop against it):
On a side note...lamps are expensive okay! Especially the ones I like! Darn me for having expensive taste (:::raises an angry fist
again
:::).Okay, back to the task on hand. In my search, I've already found a couple of favorites: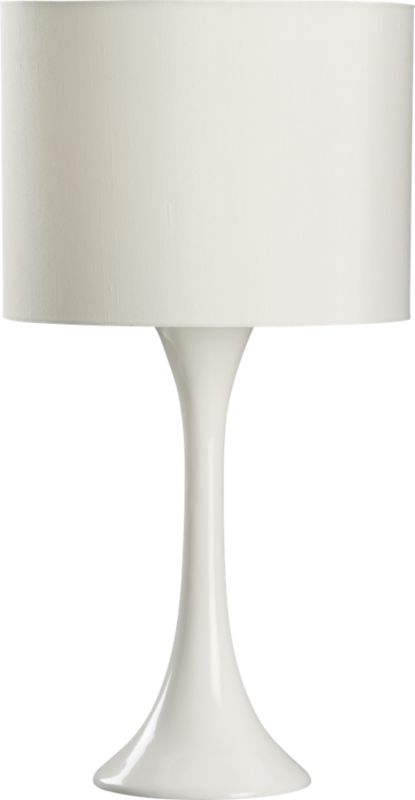 Ada Table Lamp
Any votes? Favorites?