It's finally Friday! Let the weekend begin!This weekend we are off to Orlando! We haven't been up there since we were engaged so I'm pretty excited. However, this trip is pulling double duty.
On Saturday, Mango's aunt is having a 15 year anniversary party and the theme is a "White Cocktail Party". So, needless to say, I hit the mall this weekend to find something. I found a dress at 60% off at
NY&Co
...awesome! I can't seem to find the actual dress, but it basically has this shape to it in white, and it's at the knee: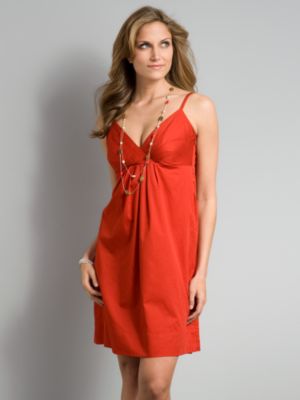 Instead of going to see Mickey, we've decided to mix it up and see the newly revamped
Sea World
. I haven't been there in a couple of years, but the last time we went, they were starting to up date the park, so I can't wait to see what else they've done!
A very happy weekend to you all! See you on Monday!