25 years ago, today, I came into the world! That's right, Mangonett turns 25 today! I think I'm going to like being 25, Mango says he has good memories of the age, I'm not in my early 20s anymore however, I have graduated to my mid-twenties. As usual I got my sisters yearly text message saying, "Hi there Grandma!"...ah, what a darling. What are my plans for tonight? Unfortunately tonight is going to be filled with lots of studying, however I do plan to treat myself to getting off of work early and maybe hitting the mall some "happy 25 to me" shopping.

Looking back on these past 25 years, I'm pretty happy with the way everything has turned out so far. I had my adolescent bumps here and there like everyone else, but all in all, I guess you can say that Mangonett turned out to be a pretty good egg after all. So I decided to do my own little VH1 flashback for a moment, here it goes:
Things I am proud of and have accomplished in 25 years:
1. It only took me 5 hours of labor to get here... I had things to do.
2. According to my mother I began to walk and talk right on schedule
3. I have taught my little sister some pretty cool stuff and managed to keep her out of trouble (she's a handful that one!)
4. Finished elementary, middle, and high school with great memories from each
5. Graduated college
6. I have kept a very good friend since kindergarten
7. I'm still close to my grandparents to this day
8. I've traveled! Many people have never traveled outside of the states, I can say I did it in the first quarter of my life.
9. I've managed to find the love of my life at the age of 17 and finally realized it at 24
10. I've read a lot of books (don't know how many, but I know it's a lot)
11. I've probably seen an absurd amount of TV and movies
12. I can still put my legs behind my head
13. My dress from my 8th grade graduation still fits...it's a lot shorter, but it fits.
14. God is very real to me
15. I have friends and family that care about me, even when I'm obnoxious.
16. My husband is happy
17. My parents are proud of me and I didn't drive them insane while growing up! Not to shabby!
18. Thanks to my two dogs while growing up I have no problem picking up poop, vomit, or whatever else they can muster. I have no problem sticking my fingers down a throat to retrieve an object that should not be swallowed! And I have learned to care for something other than myself...sounds like I might not be to bad with a kid!
19. I have learned about so many things and look forward to learning more
20. I love my family and friends
I have the feeling there's more, however when it comes time to write things down, I have the tendency to draw a blank...one of my vices, what can I say. In turn, I tag all of you to write 20 things you are proud of and have accomplished so far.
Best wishes and big hugs to you all!
Here are some other gals that turned 25 this year: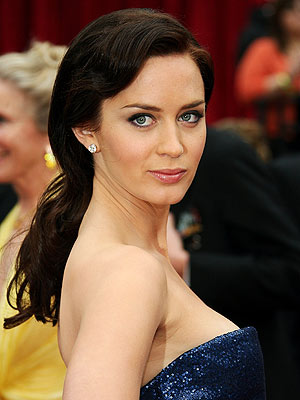 Emily Blunt
Kate Bosworth
Carrie Underwood